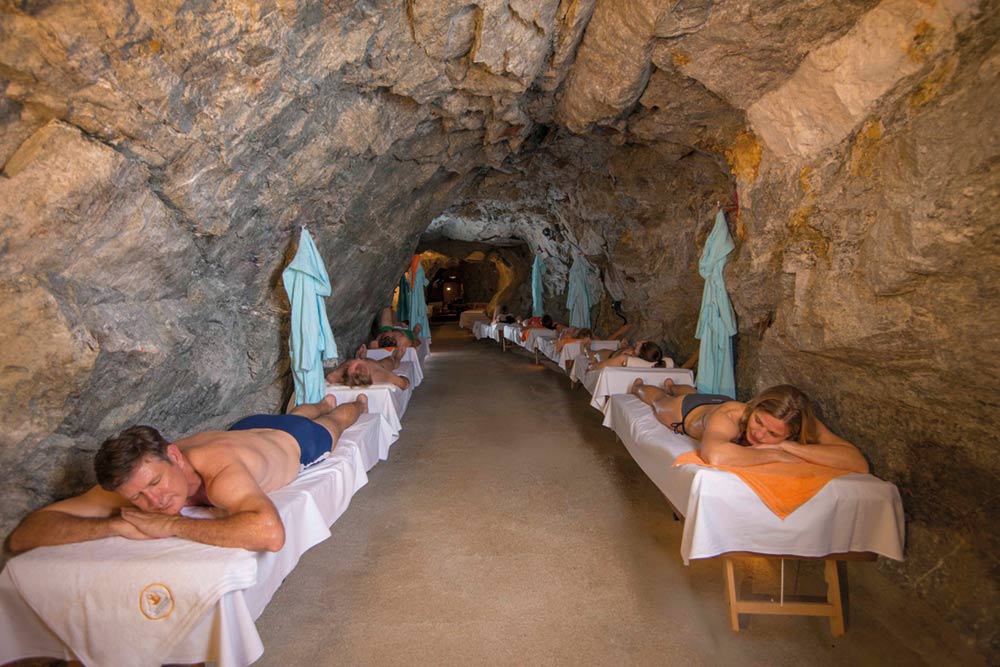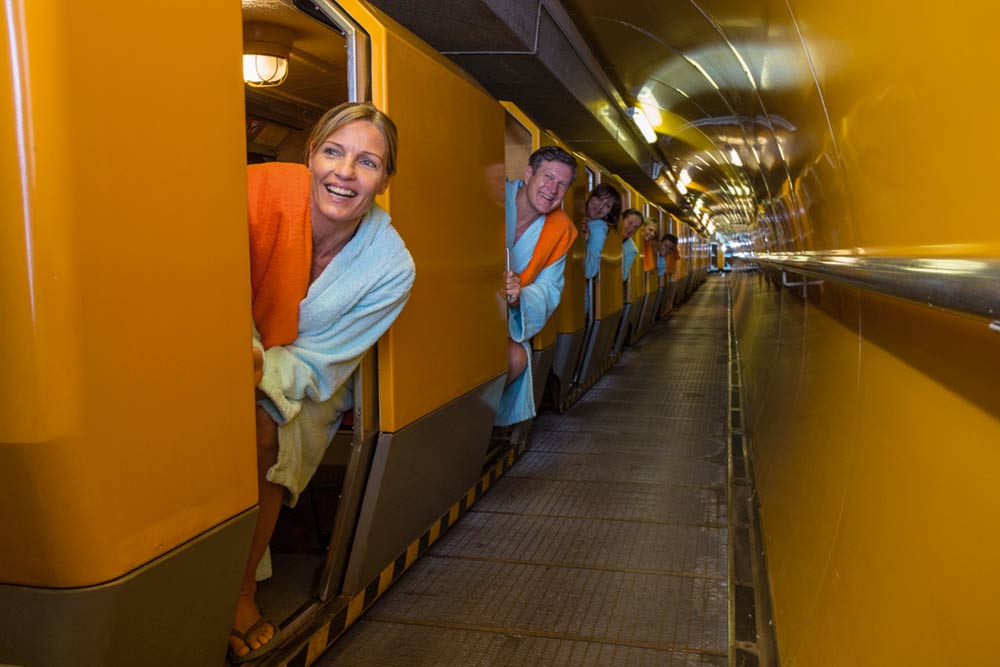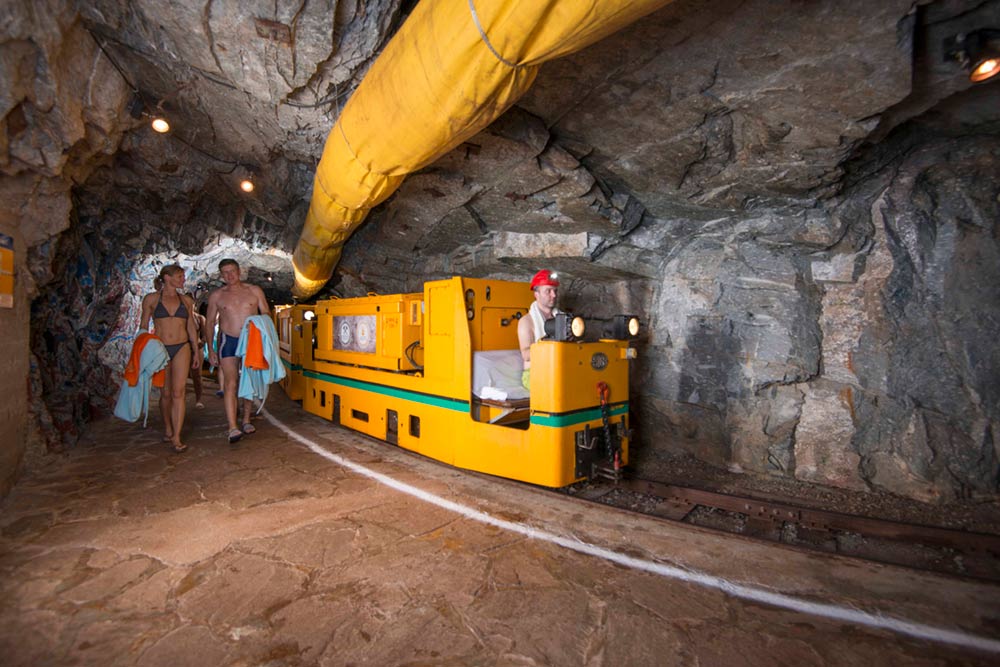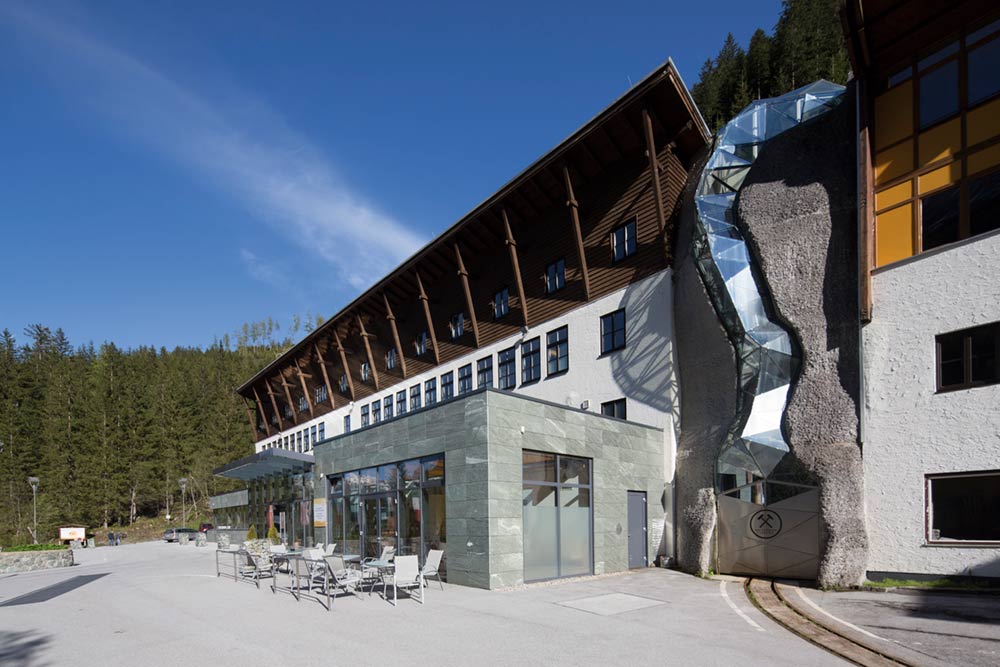 Pain relief
Anti-inflammatory
Savings on medication
Immobilization
For guests suffering from rheumatic-inflammatory diseases of the locomotor system as well as respiratory problems, a driveway in the 2.5 km long natural radon tunnel is a must for health reasons.
At the entrance, one reaches about 2 km into the interior of the mountain. Scientifically proven are the savings of medication, long lasting pain relief and an immune-stabilization.
With a medical certificate nothing stands in the way of this entrance. In our healing gallery there are doctors who will take care of you at any time, should you not feel well after or during the driveway.
The radon tunnel has a temperature of about 37°C.
Diseases of the musculoskeletal system
(Bekhterev's disease, arthritis, arthrosis, gout, osteoporosis, neuralgia, sarcoidosis, sports injuries, fibromyalgia, ...)
diseases of the respiratory tract
(bronchitis, asthma, sinusitis, lung disease, hay fever, ...)
Diseases of the skin
(neurodermatitis, psoriasis vulgaris, wound healing, scleroderma, ...)